Our Mission
We have different missions for our teams depending on their age groups:
At all levels our mission is to instill responsibility and accountability in all of our players on and off the field while being committed to the team and Hawk Program. Our players will understand how to work hard, practice hard, and be a good teammate and that is the minimum expectations for all players.
At the 2nd through 4th grade levels we create an environment of learning the game at the basic level(fundamentals), enjoying and understanding being a part of team, and wanting to play more all the while creating a competitive environment.
At the middle school level our expectations of individual commitment will increase as will our level of commitment to the team and the overall program. In the latter years of middle school our mission will be to prepare the player for the pace, intensity level, and skills required to play at the next level in high school.
At the high school level our expectations will increase as will our preparations to prepare the players for their experience to play in college. In addition, our mission increases to provide the players maximum exposure to college coaches through "recruiting" tournaments and assistance with their college search. We will assist the player and the family with their search process leaning on the years of experience our administration and coaches have as college coaches, high school coaches, and parents who went through the process.
We are about DEVELOPING the player. This is "More Than Lacrosse."
WHERE OUR PLAYERS ARE FROM
Our players are from all over. Part of this experience is to meet new players from other areas. Hawk rosters have had players from Annapolis, Severna Park, Arnold, Davidsonville, Hyattsville, Bethesda, the Eastern Shore, Ocean City, Washington, DC; Calvert County, Salisbury, Dover Delaware, and Pasadena; and everywhere in between. The players enjoy playing with players they have played against all spring and ones from all over Maryland; all programs and regions are important and valuable to us.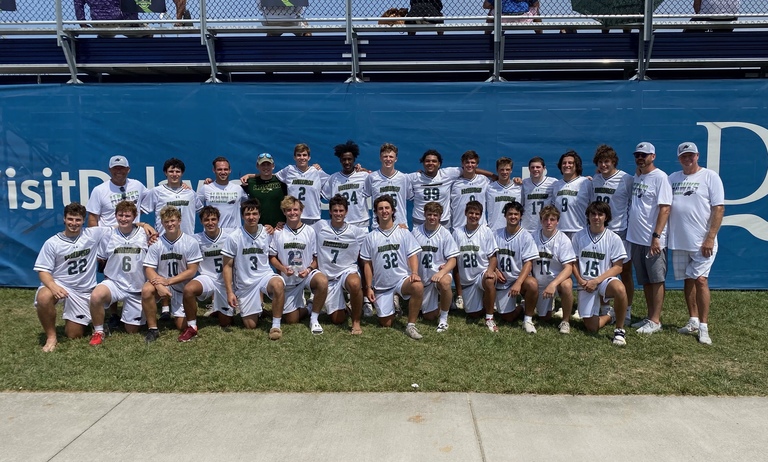 Hawks representing the following high schools